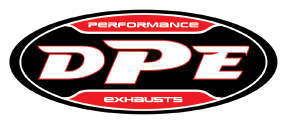 As of Monday 4th of March 2019, MPI Automotive has taken over the Di Filippo Performance Exhaust product range & manufacturing facility in Melton VIC.
MPI Automotive manufacture MANTA Performance Exhausts, who are Australia's largest range of Street & 4x4 exhaust systems.
MPI Automotive are a 3rd generation family owned Australian company founded in 1974.
This is great news for those customers with DPE systems that have had concerns of manufacturers warranty since Darren & the team announced the closure of the DPE business after 19 years in the game.
For those who have ordered DPE systems & have endured the long wait for your new system, The good news in MPI Automotive have put on staff in Melton VIC to assist with the back log & the new team are working hard to clear this delay in orders.
Please note - The last of the Di Filippo Performance Exhaust (DPE) range are those who had their orders in before the Christmas break.
This means that you have in fact purchased the last of the DPE systems.
MPI Automotive will continue to manufacture DPE products under the DPE/Manta brand.
The newly acquired DPE brand alongside Manta will combine the best of both systems & produce a great exhaust system which comes from a collective 64 years combined industry experience from two of the top brands in the market.
LSX Performance Parts will proudly be offering the range of DPE/Manta Performance Exhausts systems as well as the Manta Performance Exhausts product range.
DPE/Manta systems will retain the same familiar products - 'BIG BOY' systems, 1" 7/8 headers, 1" 3/4 headers, 2.5" cat backs, 3" cat backs etc..
Keep an eye out for both DPE/Manta & Manta Performance Exhaust range which will be available for purchase from our online store very soon.