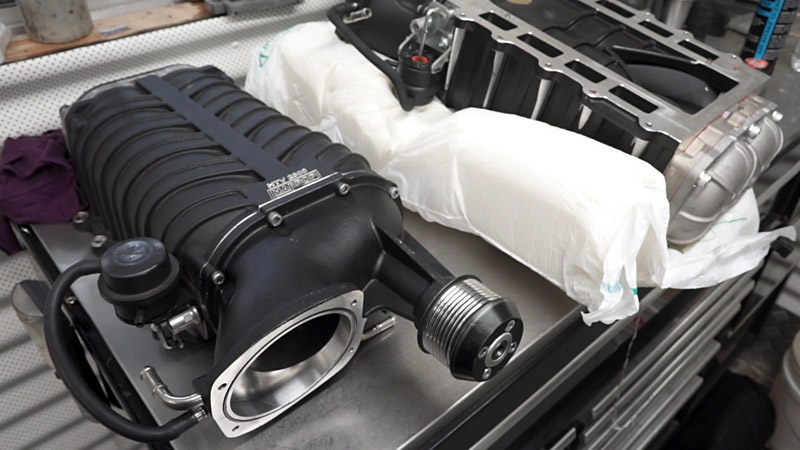 There is no doubt having a boosted LS engine is by far one of the most popular ways to make power.
Before the mighty factory LSA powered cars hit the Aussie market in 2013, Harrop produced both the FDFI1900 & FDFI2300 Supercharger Kits to suit VE - VF & E-Series HSV's.
This gave us the ability to enjoy instant, On demand bolt-on horsepower, Whilst still being able to retain street manners & everyday drive-ability.
This made huge horsepower a somewhat affordable & achievable reality - Compared to trying to achieve the same power naturally aspirated without taking out a mortgage!
Fast forward to the LSA. This engine is one of the most powerful engines released from the HSV range in all its history.
With some very basic modifications, These engines are commonly producing 400 + rwkw.
Both FDFI powered vehicles & LSA powered vehicles have a range of upgrades available that include -
But what happens when you want MORE??
It is no surprise that eventually we get used to the power & that desire to have the ultimate performance car that can give us the edge over others kicks in.
Enter the Harrop TVS2650 Supercharger Upgrade Kit that has been designed to be compatible with your FDFI & LSA powered engines!
This is the perfect upgrade that takes your existing LSA1900 OR FDFI2300 & turns your car into a TVS2650 powered monster.
Paired with your already existing mods, You will be unleashing an all new beast within.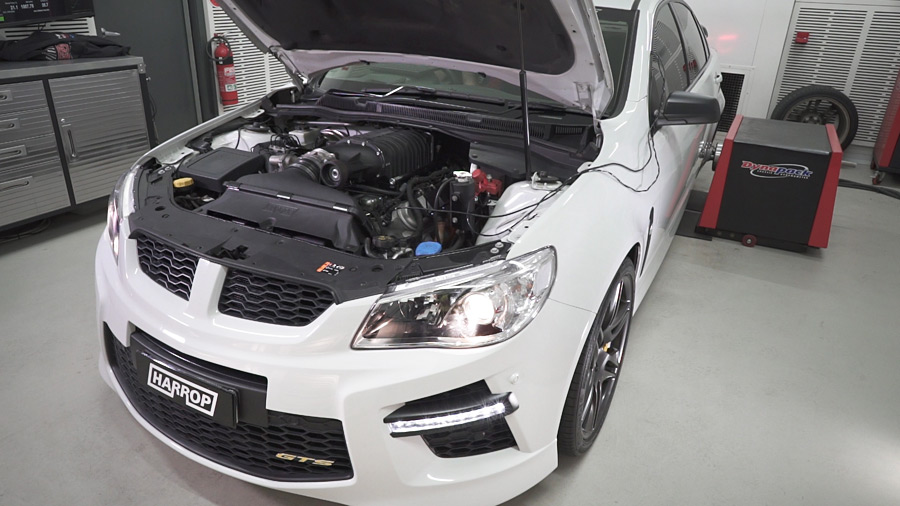 Key features to compare the LSA 1900 to the TVS2650 -
40% larger than your existing LSA unit (1900cc vs 2650cc
Over 30% more airflow at 18,000 rpm and 14psi boost than the 1900
Over 10% more efficient than the 1900
18% less input power required when compared to other less efficient 2.9L designs
Key features to compare the FDFI2300 to the TVS2650 -
170 degree twist lobes vs the 160 degree twist lobes on the 2300
15% larger than your existing FDFI2300 (2300cc vs 2650cc)
25% more airflow at 18,000 rpm and 14psi boost than the 2300
6% more efficient than the 2300
Larger bearings & thicker timing gears for enhanced durability
Check Out Our Harrop TVS2650 Upgrade Packages -
Want to Talk To Us About Your New TVS2650 Upgrade Kit?
Sure! Give us a call on (03)8595 4343 OR Simply click Get In Touch & schedule a time that best suits you. We will have one of our sales consultants contact you at your convenience.
Alternatively, We are available for Live Chat right now!
Finance Packages Available
We offer a range of finance packages through HELLO Lending who have the largest range of unsecured loan products from banks, finance companies & peer to peer lenders.
With loan terms starting from 6 months through to 7 years, Loan amount from $2,000.00 to $50,000.00, Interest rates starting from 7.95% to approved borrowers & products that have NO payout fees, We can assist with making your dream purchase a reality.