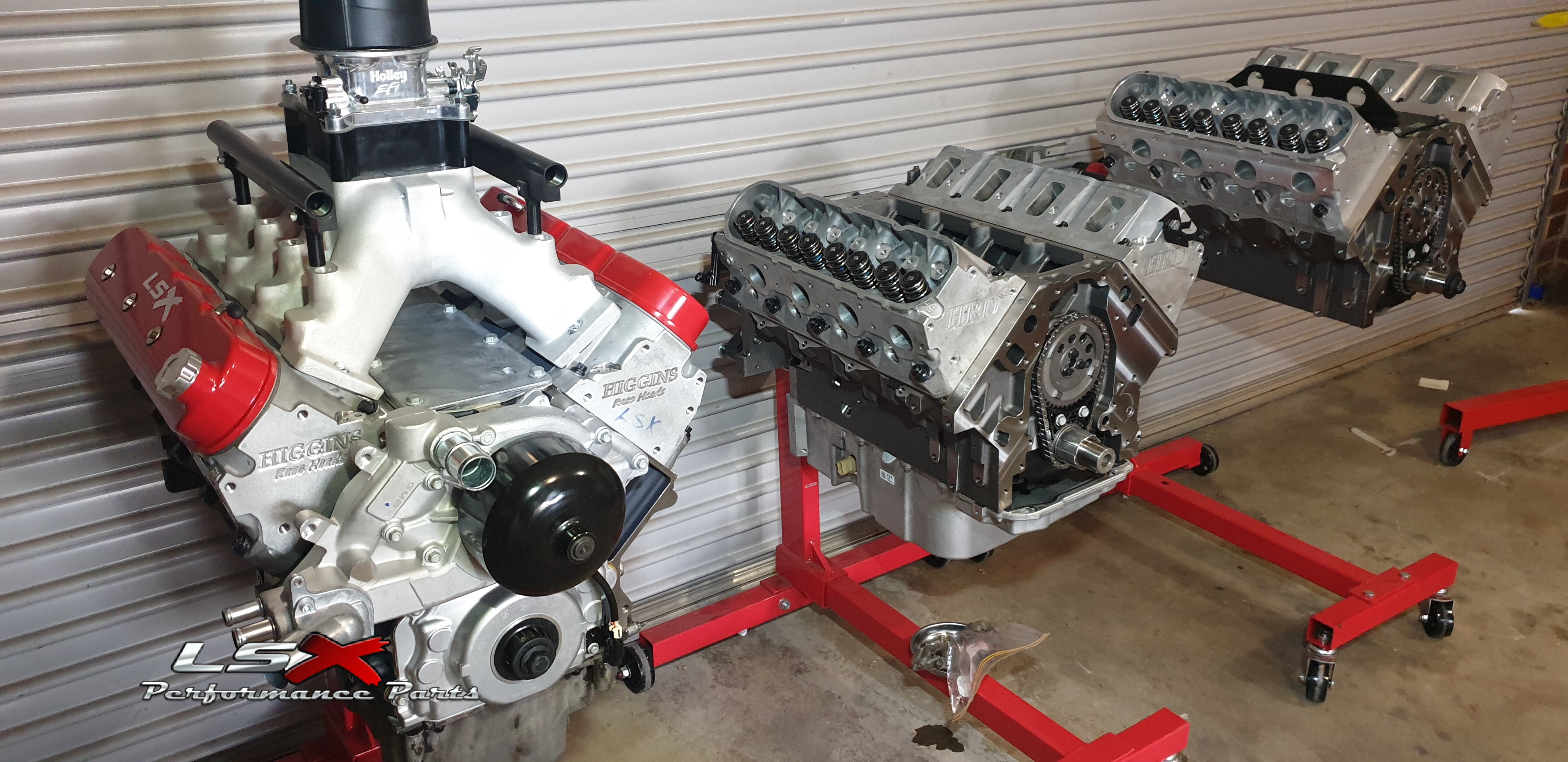 As some of you may know, the engine team at LSX Performance Parts has been working overtime this year due to the high demand of engine packages we have built & shipped out to our customers.
In this time we have outgrown our previous location, experienced frustrating parts delays however the final product has always remained the same which is the highest quality build!
In order to meet our record number of builds our loyal teams of machine shops & parts manufacturers have all stepped up to support us in our goal delivering the highest quality engine builds to our customers not only Australia Wide but also in other countries too.
As we all know, a good engine build takes time. This can become frustrating when deciding what combination is the right option for you, the down time of having your car off the road while your motor is being built OR the mystery of whether the build you have chosen is going to meet your expectations.

This mindset has lead us to our second goal which has finally become a reality.
At the start of the year we set out to not only further develop our engine range incorporating our latest products and newest camshaft grinds which we work closely with the industry leaders to perfect, but to also offer a range of brand new built & assembled engine packages which feature our most popular combinations which are tried & tested.
The benefit to you?
Simple.
No waiting time for your new engine to be built
No down time of having your car off the road
These can be purchased and shipped immediately!
Secondly, no guess work or uncertainty about the results.
These packages are built based off our most popular engine combinations featuring the highest quality internals and upon purchase can be supplied with the piston ring bed in process completed and a complete print out of what horsepower & torque the engine makes using the latest Superflow Engine Dyno.
What this means is that you can purchase a motor today & have it under your Christmas tree ready to unwrap on xmas morning. Only problem is... you're gonna need a bigger tree LOL
Want to see what is currently available?
Check out the link below and let us know your thoughts.
http://www.lsxperformanceparts.com.au/assembled-mo...