In the never ending chase for horsepower & torque gains we are constantly researching the huge range of aftermarket products available for the LS/LT market.
This enables us to see what works best for each engine combination in terms of both performance gains but also best value for money for our customers.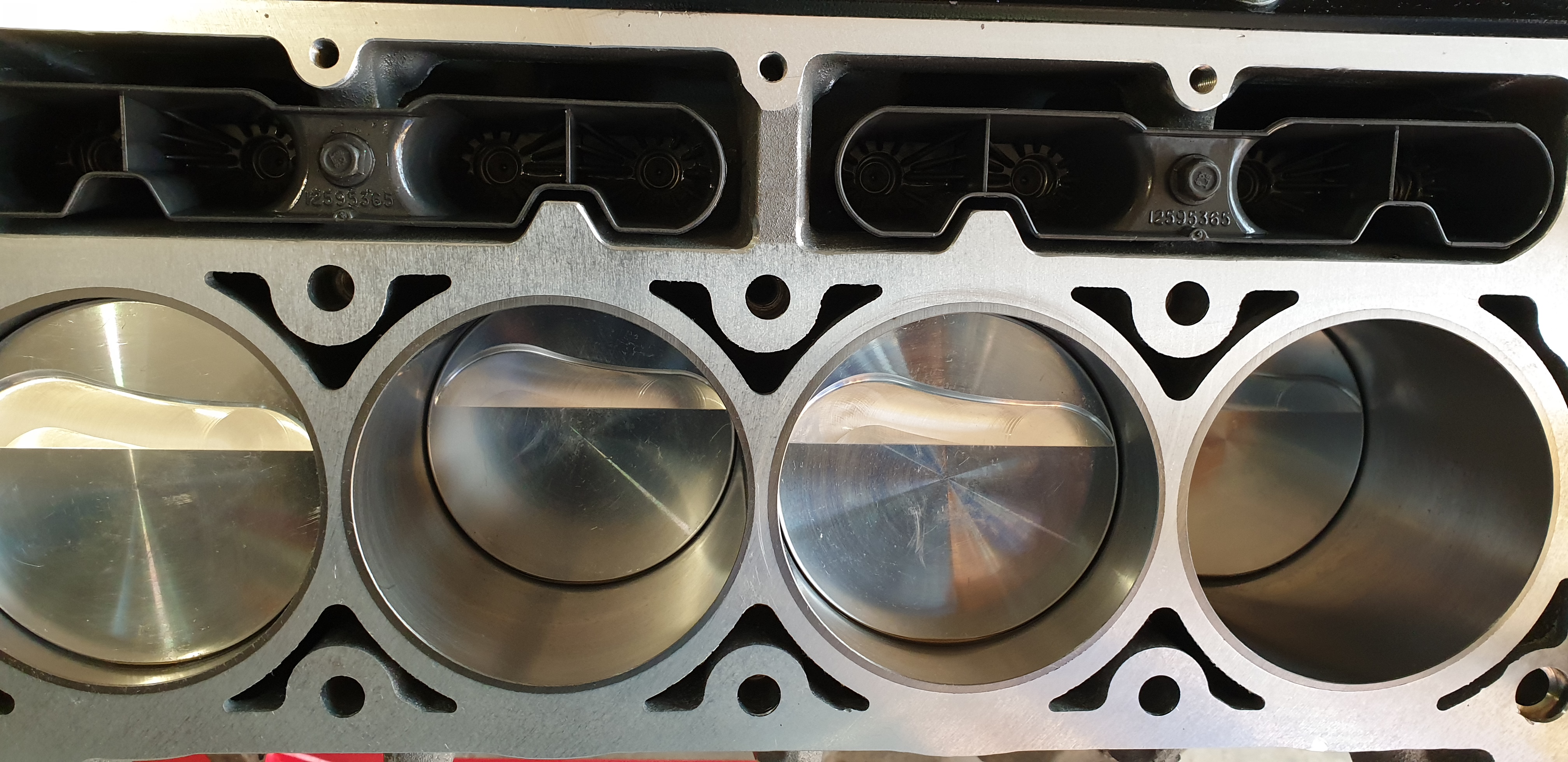 Majority of street/strip engine builds these days work best with the "less is more" approach. Simple combinations maximizing the current engine package. The easiest way to do this is to figure out the following:
What is your end goal? (Street or Track Use, N/A or Boosted etc)
What is the most efficient engine combination for your purpose (cubic inch, max rpm etc)
How much Horsepower are you trying to achieve? (The magic question.. lol)
What is your budget?
Ideally, your rotating assembly rating should not only exceed your target horsepower but be correct for your application in terms of max rpm, boost or power adders etc. (despite what your mates cousins uncle says!)
So what is left..? Once the bottom end is out of the way, we need valvetrain & cylinder heads!
Cylinder heads are an important component of every build. Wrong selection here can be a huge limiting factor for your end result.
The question is, how do you know what to choose?
For the bigger cubic inch builds or serious forced induction builds there are many aftermarket options such as Brodix, Dart, Higgins, AFR which we have all used time after time achieving awesome results.
However, for the street/strip build or the entry level racer application the combination/budget may not be suited for such a big dollar cylinder head.
Reality is, a large cathedral port LS2 or rectangle port L98/LS3 head is capable of huge gains when setup correctly.
Unfortunately, these are becoming harder to get and simply overpriced when purchasing second hand with no warranty or guarantee that they are actually good quality or undamaged!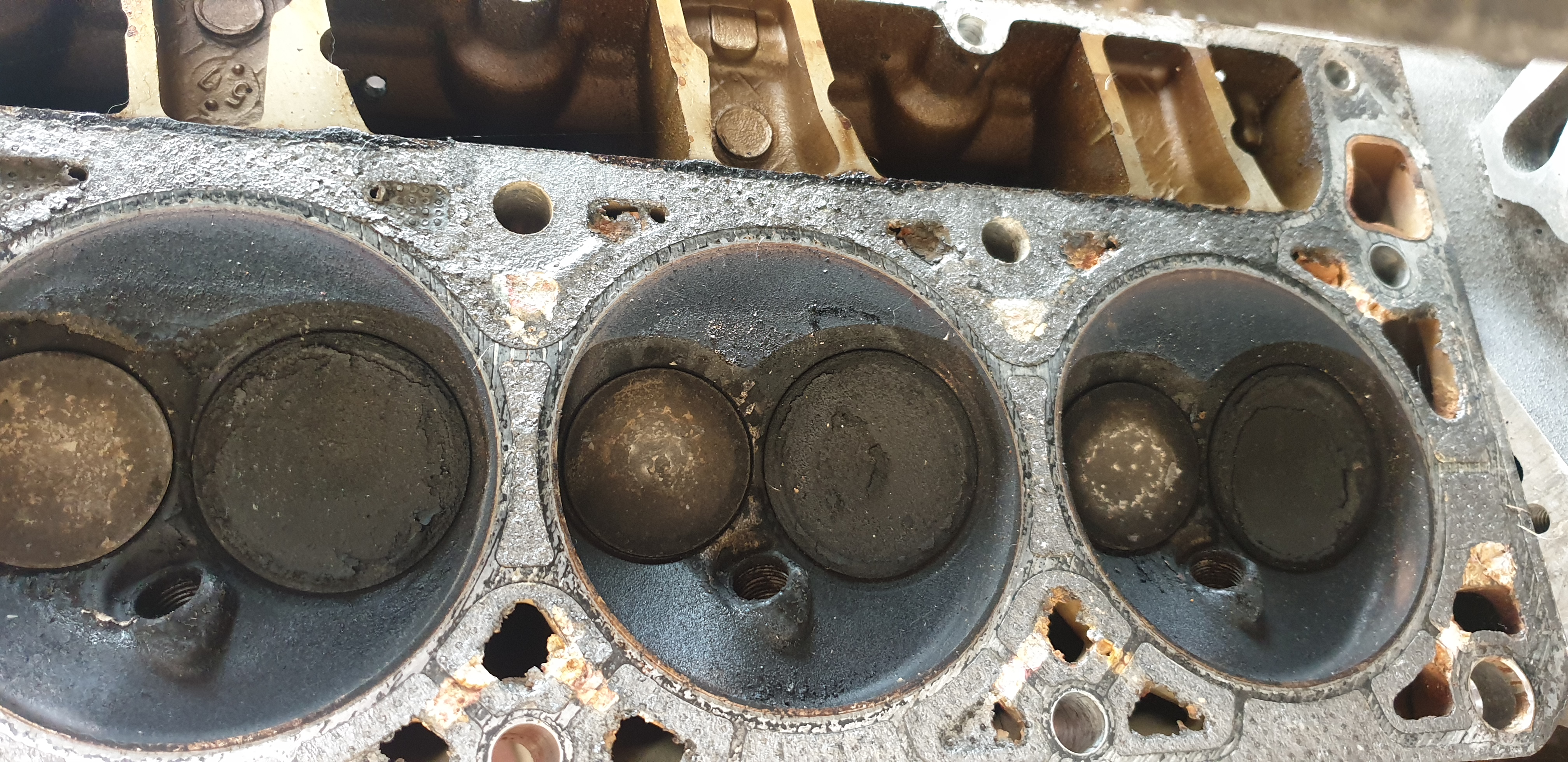 We ourselves have noticed a huge demand for such heads as we have been in the same boat of not being able to source good used ones for porting etc. Cylinder heads would show up with stripped threads, damaged chambers, broken guides & worse.... Rusted water ports from using cheap gaskets & terrible maintenance!
This means they go straight in the bin along with your wasted money. (See above)
This is what has prompted our latest release range of LSX Cylinder Heads.
The new range features a combination of standard replacement cathedral & rectangle heads cast from the original moulds using the same aluminum as the OEM heads along with our performance LSX cylinder heads range which are available in a range of Cathedral Port, Rectangle Port & 6 Bolt LSX.
The Performance range can be purchased in your choice of:
"As Cast" - Assembled & Ready to bolt on with large port intake runners & exhaust ports out of the box.
(see below)
OR
"CNC Ported" - Assembled & Ready to bolt on with CNC ported intake runners, exhaust ports & combustion chambers etc
Both options are assembled with valves & our Brian Tooley Racing BTR .660" platinum dual spring kit ready to install.

Features Of The LSX Range Of Cylinder Heads:
Thicker Than OEM Decks
Increased Port Volumes
Retain OEM Rockers
Retain OEM Valve Covers
N/A & Forced Induction Combustion Chambers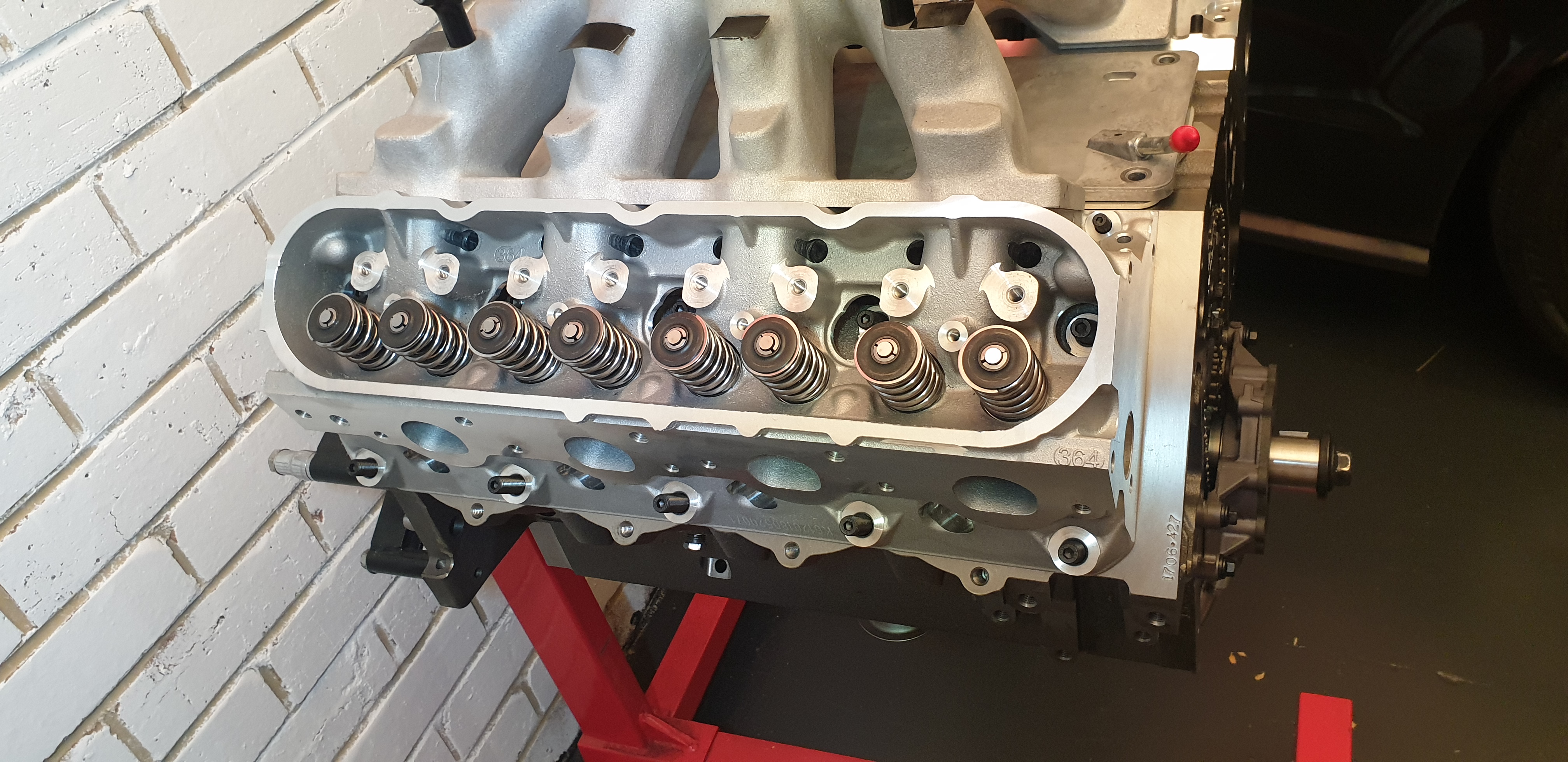 The Performance Range:
Cathedral Port:
The LS2 Port is an upgraded version of the 243 cylinder head which features a 64cc combustion chamber paired with a 210cc Intake Runner.
The thicker deck make these perfect for not only N/A but boosted applications to prevent lifting cylinder heads under extreme boost pressure.
These are a straight bolt on for LS1 & larger engines. Due to it's large cathedral port design these will show significant horsepower and torque gains over standard 241/243 castings.
Early testing on our "As Cast" version has shown a 25+rwkw gain over ported LS1 Heads.
These are also available CNC Ported which features CNC Ported Intake Runners & Exhaust Ports, CNC Ported Combustion Chamber and multiple options for deck height to suit desired compression.
Although we already know it out performs the OEM version, we will be doing some back to back comparisons in the coming weeks to show the direct comparison between our LSX "As Cast" & "CNC Ported" options.
Naturally Aspirated Rectangle Port:
The LS3 Port range is a unique design as it pairs the deck thickness of an LSA cylinder Head with our 65cc Combustion Chamber. The Intake Runners are a large 280cc which means these are a straight bolt on upgrade over the OEM LS3 Heads. (GM LS3 Heads feature 70cc chamber/ 257cc runner). The combination of smaller chambers & larger runners have proven to offer instant torque gains down low whilst carrying the horsepower gains up top.
Our "As Cast" have shown gains over standard comparable with CNC Ported OEM heads on street spec camshaft profiles.
The CNC Version upgrades to a 285cc Runner & 64cc Combustion Chamber however, we have the availability of several chamber volumes depending on your requirement.
These have gone over 650hp on a 416ci LS3 with a hydraulic camshaft on pump 98.
Forced Induction Rectangle Port:
The FI LSA port features a larger 71cc combustion chamber to keep compression ratios down while receiving the 285cc Intake Runner.
The FI Port is designed to work perfectly with either supercharged or turbo engine combinations that don't require a 6 bolt configuration. The thicker LSA style decks make these the perfect upgrade for boosted engine applications.
We currently use these on our LSA Supercharged HSV which makes 564kw/756hp @ the hubs on 98 fuel 14psi.
LSX 6 Bolt Rectangle Port:
Our LSX range of 6 Bolt Heads are currently available in a Forced Induction & Naturally Aspirated configuration.
Features of the LSX 6 Bolt Heads:
70cc & 64cc Combustion Chamber Options
285cc Intake Port Volume
15 Degree Valve Angle
Accepts LS3 Rocker Arms
6 Bolts Per Cylinder
Accepts OEM Rocker Covers
These are designed with thick decks to suit N/A, Forced Induction & Nitrous Applications!
*12 Degree valve angle LS7 port is in the final stages of testing.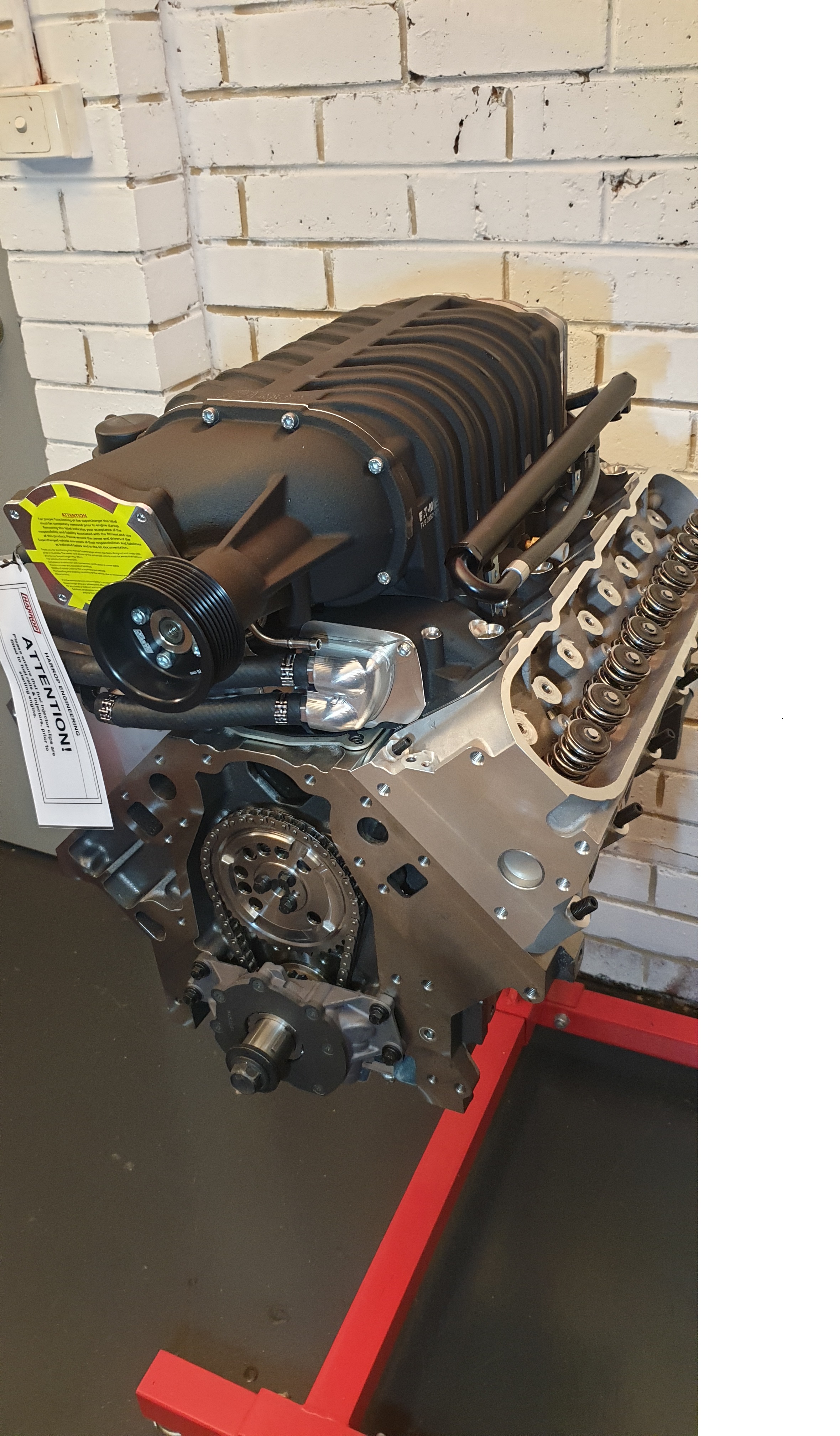 As you can see above we are preparing to do some extreme testing on both the "As Cast" & "CNC Ported" versions on our latest Dart 427ci build which features a Harrop TVS2650 Supercharger.
We will be showing some comparisons prior to moving onto further testing of the soon to be released LS7 Port 6 Bolt Heads.
As a standard our LSX range of Cylinder Heads feature a set of PAC/BTR .660" Platinum Dual Valve Springs & Stainless Steel Valves. These can be shipped worldwide & can be supplied with required bolts, gaskets etc to do the swap.
Want to check out the range? Click Here and check them out online.