Although the Harrop TVS 2650 is basically a household name as the newest and most advanced supercharger in the Harrop range, the question is often asked when they will be released to suit the LS2 found in the E-Series HSV.
This product development comes off the back of updating the ever popular FDFI2300 supercharger to replace the HTV2300 supercharger for the E-Series. This meant that those with the earlier LS2 based HSV were given the option to use the out dated HTV Range or the updated FDFI Range.
The FDFI (Front Drive Front Inlet) has a range of advantages over the old style HTV which featured the (Rear Drive Front Inlet) setup.
The key feature to this was by adapting the front drive you are eliminating the jackshaft style pulley drive and rear belt setup which was known for potential belt slip at high boost/high rpm scenarios.
The FDFI setup also featured an updated intercooler system offering more horsepower and more efficiency than it's previous model.
Fast forward to the Harrop TVS2650, upon it's release the LS2 guys were left with only the HTV2300 option whilst the L98/LS3 guys got to benefit from Eaton's bad*ss 2650 unit.
That was until now, Harrop have finally answered the call & released the TVS2650 with their new TVS2650 Cathedral Port manifold setup to suit the LS2 Headed E-Series.
This new design is available in a complete kit for your E-Series LS2 HSV OR can be supplied as a TVS2650 Supercharger Engine Kit to suit retro-fit LS2 Engines into custom applications.
This includes:
Aftermarket Cathedral Port Heads
LS2 Swap vehicles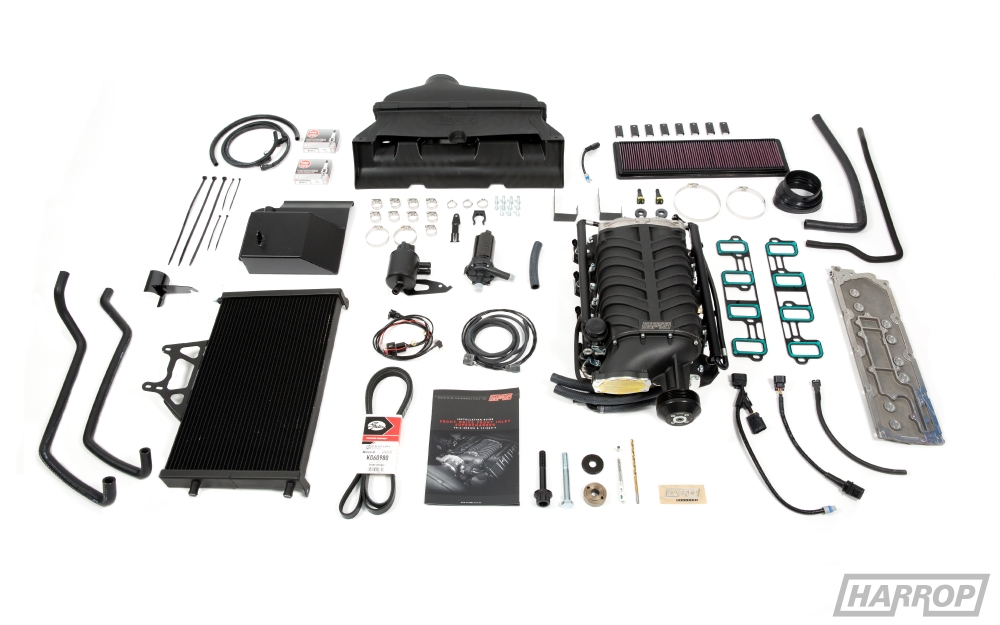 What Does This Mean For You?
Simple. If you have an LS2 HSV then you benefit from all of the latest updated technology and are now able to purchase a complete TVS2650 Supercharger Kit to bolt on serious horsepower to your vehicle.
For those of you with a stroker or built engine chasing up to 1,000 horsepower at the flywheel Harrop have also released their LSA Drive system to run a separate belt drive for the blower as well!
(Note: Water pump will need to be updated to the later version with this upgrade)
The Result?
By now we've all seen the results from Harrop's extensive testing on their LS3 version both on the Engine Dyno & in a large number of vehicles with great success & this version is sure to follow suit.
For now, we'll let the biggest & most efficient supercharger in Harrop's range do the talking.
Click the link below to check it out online.
http://www.lsxperformanceparts.com.au/harrop-tvs2650-supercharger-kit-ve-6-0-ls2/